Human Rights
News
Four, including two women, killed in Swat – A story of 'love' and 'honor'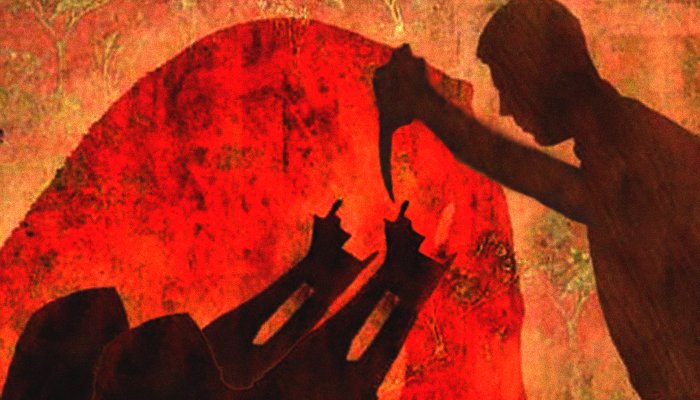 Mingora: A woman was shot dead and another axed to death allegedly by their husbands along with two men in separate incidents in the Swat area of Khyber-Pakhtunkhwa during the last 24 hours.
According to the local police officials, all four murders were committed in the name of honour. The respective areas police stations have registered 'double murder' cases against the suspected men and one of the alleged murders has also been arrested along with his weapon.
Further investigations into the cases were underway.
First alleged honour killing incident is reported in Soray Sharafay area of Kabal, a tehsil of District Mingora. The 25-year-old victim, identified as Saira, was shot dead by her husband, Painda Shah. Shah opened indiscriminate fire at her wife and a cousin, Saadullah, 27, after he found them together at home.
An official of Kabal PS told The Reporters that the alleged murderer, Painda Shah, opened indiscriminate fire at his wife and cousin and fled leaving them dead on the spot.
The police have registered a double-murder case against Shah and started his search.
It is pertinent to mention here that the victims were alleged for 'fostering extra- affairs'. However, no further detail could be known to ascertain the allegation.
The Kabal police have registered a case against the suspected man and search operation for his arrest was underway.
Meanwhile, the second 'honor killing' incident took place in Badalai village of Bahrain, a tehsil of Swat.
According to the Bahrain police, a man, identified as Anwer Ali, axed to death his wife, 24, and a man, identified as Ayan Khan, 21, on the pretext of having extra-marital relations.
The local police have arrested the murderer along with the weapon he used for crime and further investigation was underway till the filing of this report.
What is an 'honour killing'?
It is the killing of a member of a family who is perceived to have brought dishonor upon relatives.
According to Human Rights Watch, the most common reasons of honour killing in Pakistan are that the victim: refused to enter into an arranged marriage; was the victim of a sexual assault or rape, and had sexual relations outside marriage, even if only alleged.
But killings can be carried out for more trivial reasons like dressing in a way deemed inappropriate or displaying behavior seen as disobedient.