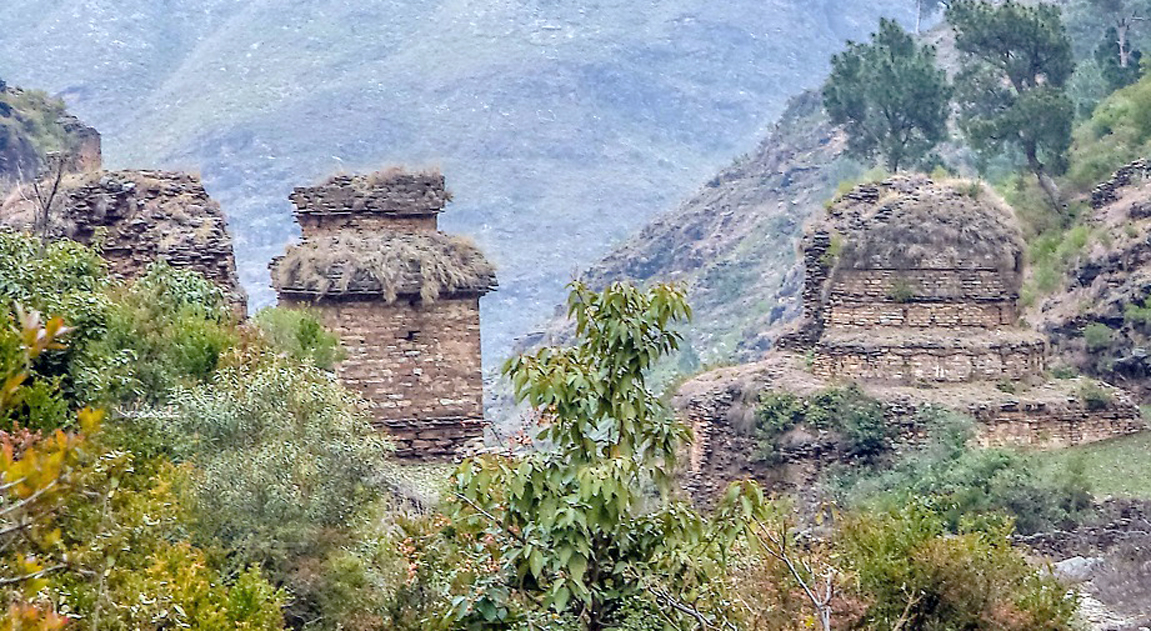 By Arif Ahmad
Swat: Remains of a 2000-year-old Buddhist complex have been discovered in the Barikat area of Swat, the Reporters has learnt.
Spread over a hill some 19 kilometers from Mingora city, the heritage site is believed to be the ruins of the Kushan civilization.
The newly excavated Buddhist complex is an important addition in the ancient heritage of the province. Terming it a landmark discovery, archaeologists and cultural activists said that the newly excavated complex would help promote religious tourism in the region.
The site comprises dooms, viharas, stupas and an assembly hall. The excavation at the site was first spearheaded by archaeologists E Barger and P Wright, back in 1938. However, the recent excavation process was completed by the KP Archaeology department.
"Once the excavation is completed, we will begin proper protection of the site, which will eventually be opened to the public," said Saqib Raza, head excavation team.
Raza said that the site was important not only for its archaeological remains but also for its natural beauty.
Archaeological students from different universities, including Hazara University, Mansehra participated in the excavation process as part of their course work, he said, adding that "Archaeology is 70 per cent practical and 30 per cent theory work".
Field work is a must for archaeologists and we are happy that we are learning excavations here and are being trained by experts," said Hassan Amin, an archaeology student at Hazara University.
The new excavation is part of a series of excavation activities conducted by the Archaeological Department in Swat. Last year, the department excavated Amlok Dara Stupa, located at the foot of Elm Mountain.
Currently a team of archaeologists comprising members of the Archaeology department and museums are excavating an 1800-year-old Buddhist site, Director of Archaeology Dr Abdul Samad said.
Dr Samad said that this process is revealing new information which will add more interesting chapters to the past glory of the region.
Swat is rich in archaeological and cultural heritage sites, adding that Abbasahib Cheena is one of the safest places in Swat, whose land was recently acquired and its demarcation process was completed.