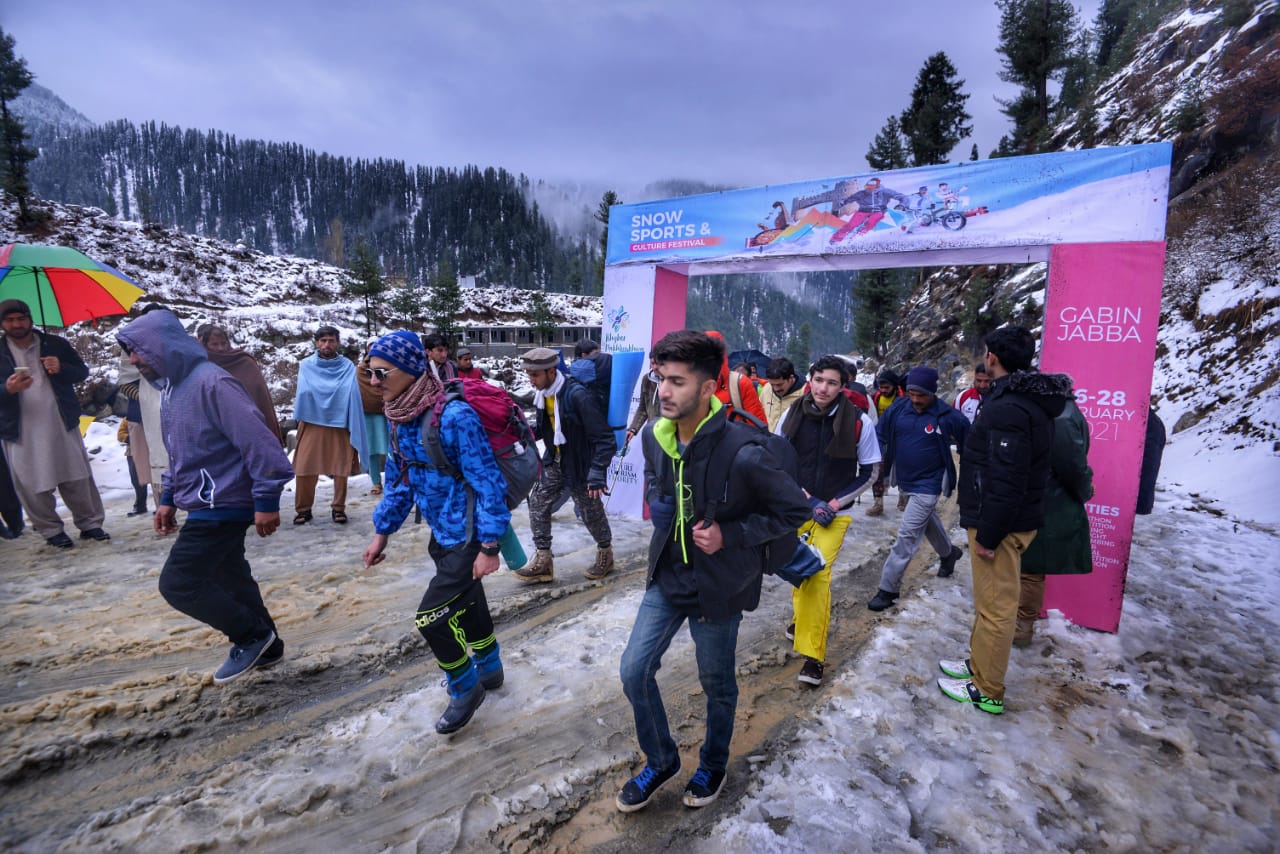 Mingora
Three-day snow-board and culture festival kicked off at scenic Gabin Jabba valley of Swat, a district of Khyber-Pakhtunkhwa on Saturday.
Hundreds of players from across the country and sports lovers attended the opening ceremony of the festival.
On the first day, different sports competitions were held, including snow-marathon, Kabaddi and tug of war.
Different other cultural activities are part of the snow-board festival. Tourists from all over the country are visiting the scenic Gabin Jabba valley of Swat and are enjoying themselves from sporting and cultural activities.
Local cuisine and dancing to tunes played by local musicians on traditional musical instruments are a special source of attraction for the tourists.
Aimed at promoting tourism, the three-day festival is being organized at an altitude of more than 8000 feet from the sea-level.
The event is a joint venture of KP Culture and Tourism Authority and Swat administration.
It is a great opportunity for us to get themselves entertained from sports such as snow-cycling, snow-marathon, tug of war, archery and Kabaddi, said a tourist from Peshawar.
The festival also features entertaining opportunities for children.
Addressing the event, Tourism and Culture Department secretary Abid Majeed said the provincial government was putting efforts to promote tourism in the province.
"After Malam Jabba, Gabin Jabba is the second beautiful spot in Swat," he said, adding that it is a good sign that tourists who used to throng tourists spots in summer now frequent them in winter too."
This is a good sign for the tourism industry as well as tourists' spots are now open for the entire year. Abid Majeed added.